04/26- 7:00PM EST


Welcome to another edition of Q&A! I've been busy with Monster Hunter 3 Ultimate (still), along with another game which you should see a review for on Tuesday or shortly thereafter. I can now safely say I get why Japanese gamers are so addicted to Monster Hunter. There series even seems to be catching on a bit more here! I've been progressing along in Monster Hunter Portable 3rd as well so I may get an import review of that up in the near future. Also, it appears the orders for Class of Heroes 2 will finally be going up soon, so stay tuned for a coming contest to win a copy.

Anyway, on to the questions (I have to get back to Monster Hunter)!







Wheels!

You've encountered a deadly "ENGLISH PROFESSOR". She assigns you 5 Essays!

If you had to write 5 essays comparing and contrasting 2 RPGs, which games would you pick and what would your thesis' be?

Personally, I'd probably do 2 on SMTs, one on Mario RPGs, a Final Fantasy, and finally the Chrono games.

- MoogleGunner






Wheels



What a fantastic question, with so many possible responses!

I think the first essay would be on the Chrono games. The thesis would be that making a sequel to a game about time travel isn't the best idea.

The second essay would be about SaGa 2&3. This would compare and contrast the mechanics of the two for starters. The thesis would be that, despite the desire for players to have a typical Final Fantasy type experience on the Game Boy, SaGa 2 ended up being not only better, but more loved by fans.

The third essay would be about Secret of Mana and its Japan-only sequel which we'll just call Secret of Mana 2. It would compare and contrast the mechanics and story of the two. The thesis would be that Secret of Mana is the better game because of the way it combines real-time and turn-based combat using the recharge time for attacks.

The fourth essay would focus on Super Mario RPG and the Paper Mario series. The thesis would be that the Paper Mario series does a better job of converting ideas from the Mario platformers into an RPG form.

The final essay would be an epic comparison of Final Fantasy VI and Final Fantasy VII with a thesis of "Final Fantasy VI is better."

There you go! Now I think I actually want to write a few of these essays...



(P.S. the letter link at the top of the Q&A articles is out of date and points to replwheels@rpgamer.com)






Wheels



Whoops! I wonder how long that has been there. All fixed now. Thanks for pointing it out!


@AskWheels DEAR WHEELS HOW MUCH RPG IS TOO MUCH






Wheels



There's no such thing as too much RPG!



@AskWheels DEAR WHEELZ IF I KIDNAPPED BLINK182 WOULD YOU RESCUE THEM?






Wheels



Probably not, I mean it's not like they're my favorite band (that would be Green Day). I could give it the old college try I suppose. Why would you do that though?



@AskWheels I HAVE KIDNAPPED BLINK182 YOUR MOVE.






Wheels



Can't hear you, too loud at this Green Day concert!

@AskWheels YOU LOVE KAWAZU. WHY?






Wheels



Because he makes interesting games that take chances instead of sticking to the typical RPG formula. It doesn't always work out, but for the most part the SaGa series has provided me with countless hours of entertainment. Unlimited Saga can even be fun if you're willing to take the time to learn how to play it.



@AskWheels ARE THERE ANY GAME DEVS YOU HATE?

@AskWheels OTHER THAN @KayinNasaki I MEAN OBVIOUSLY.






Wheels



Hey I don't hate @KayinNasaki even if I Wanna Be The Guy is the most evil piece of software known to man. I do hate some very specific game devs. For example whoever made Shining Force Neo (I hate that game to an insane degree). I also hate anyone involved with Mugen Souls because reviewing that game led me to some dark places.



@AskWheels IF I HUNG YOU FROM A TREE AND HIT YOU WITH A STICK WHAT KIND OF CANDY WOULD COME OUT?






Wheels



Clearly...

@AskWheels DON'T LIE I KNOW YOU'RE A PINYATA.






Wheels



Guilty as charged.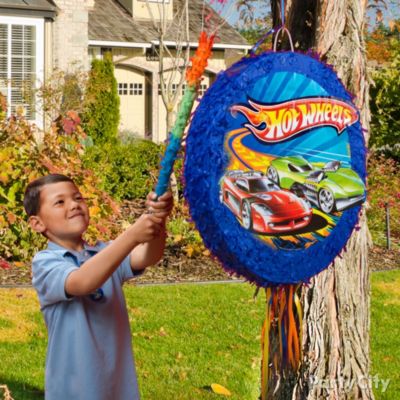 @AskWheels I'VE ALWAYS KNOWN






Wheels



And you never let my secret out? I don't believe this! You can't keep your mouth shut.



@AskWheels HEY GIMMIE YOUR FACE I NEED IT FOR CRIMES.






Wheels



What do you think this is, Face/Off?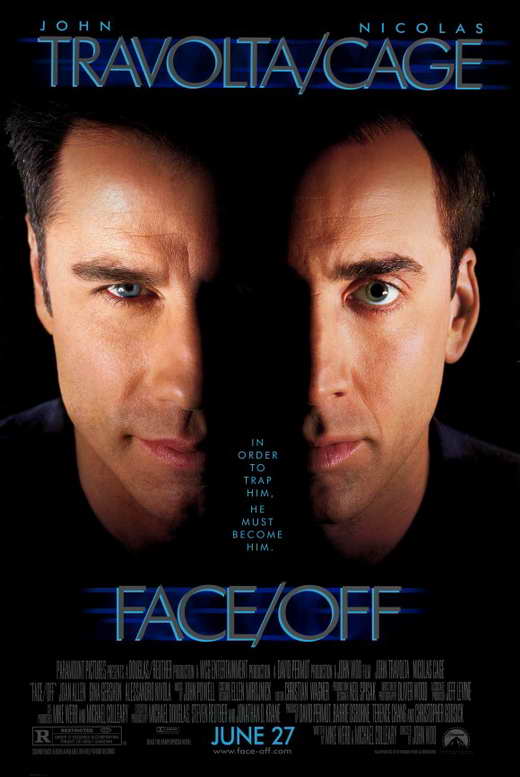 @AskWheels I MEAN... I NEED IT FOR LEGITIMATE AND NOT ILLEGAL ACTIONS.






Wheels



Sure I believe you... about as much as I believe you actually hate RPGs (clearly you're a closet RPG fan).



@AskWheels WHAT IS SECRET BABY? I MEAN REALLY? CAN ANY OF US EVER KNOW?






Wheels



Perhaps this book holds the answer?

@AskWheels ARE VIDEO GAMES FUN TO PLAY WITH YOUR DAD?






Wheels



Absolutely, especially Secret of Mana because that game is a lot more fun to play with others.



@AskWheels DO YOU THINK I ONLY ASK YOU QUESTIONS ON TWITTER THESE DAYS BECAUSE I'M TOO LAZY TO OPEN MY EMAIL?






Wheels



I think you know the answer to that (hint: the answer is YES).



@AskWheels WHERE AM I

@BEAT_TWITTAR






Wheels



You're drunk man. Give me your keys!


Whatever happened to Game Arts? Their lack of recent output and weird decline depresses me.






Wheels



I'm not sure what led to their decline. They don't seem to be making much of their own original material anymore. As much as I enjoyed the PSP version of

Lunar

, I think it was a wasted opportunity for them to do something new. How about a new

Grandia

or an HD update to one of them to honor their fallen co-founder? Instead they haven't done much of late other than

Ragnarok Odyssey

, which I found to be a pretty decent

Monster Hunter

clone (

but nothing special

). They also made some game called

Dokuro

which came out on PSN last year (that I know nothing about). Since they're owned by GungHo now, I hope they find a better use for them in the future.


That's it for this week! I think I still owe the King of Content a connection challenge.

Hmnn....

*Runs away*


March 29th: Wheels
April 5th: Wheels
April 12th: Wheels
April 19th: Wheels
Links

What I Can't Wait For:

1. Ys Vita

2. SMT IV

3. Rune Factory 4

4. Lords of Shadow 2

5. Tales of Xillia

On my Playlist:

1. Green Day
2. Blink 182
3. Less Than Jake
4. Queen
5. Castlevania Soundtracks
Hot Topics:

1. Does the success of Fire Emblem Awakening indicate main stream turn-based games are still possible?

2. Will Dragon Quest VII 3DS come to the West?

3. Dragon Quest X hasn't been a huge success, will this be the first and last Dragon Quest MMO?

4. What RPG series would you like to see revived via kickstarter?

5. Now that Thief 4 has been revealed, what do you want to see out of the game?